Frank and Ralph, met early in their real estate careers. They quickly discovered that they had a shared philosophy, specifically, That your real estate transaction is not about them, it's about you and your family. What are your needs and wants? That is what they do, they help get you to where you want to go. They offer a host of options to meet your needs. They will help you when you are ready to make a move and guide you though this complex process. We have aligned with eXp Realty to better serve you. It is our belief that our clients can significantly benefit from our shared knowledge, expertise, and highly collaborative approach.

We welcome the opportunity to meet you to discuss your real estate needs.
Frank Niwinski
Frank Niwinski: Born and raised in Connecticut, I decided to relocate to North Carolina in 2010.It was a lengthy process of exploring the Triangle in search of the perfect place to raise my kids. We eventually sold our home in Connecticut and planted roots in Chatham County. I can speak for the family in saying we love our life here. We have been tremendously pleased with our decision. Prior to my career in real estate, I enjoyed a 24-year career in IT with IBM. During my time as an IT professional, I realized that my ability to cultivate customer relationships and deliver exceptional service was as essential to my success as my technical expertise. As a Realtor®, I am dedicated to ensuring client satisfaction by listening to each client's needs in order to assist them in achieving their goals. I have been told I have an unparalleled attentiveness to detail and am driven by my core values of honesty and integrity. When I am not working, I enjoy spending time with my three children.
Ralph Bagwell
I am a transplanted Texan, who has been a proud resident of NC since 2009. My career accomplishments include 14 years as a professor and 10 years of US and global product management. I have directed numerous programs, including million dollar NASA grants and products with annual sales in excess of $350 million. I began my real estate career in 2018. Interestingly, my initial desire after leaving private industry was to start a construction business, with real estate being a method to find customers. I found that I enjoyed real estate and helping clients so much that my goals changed! When I am not working, I volunteer for Chatham County Council on Aging and I enjoy playing golf and spending time on Jordan Lake.
Market Insight
We post regular updates covering all you need to know about our market.
March 30, 2023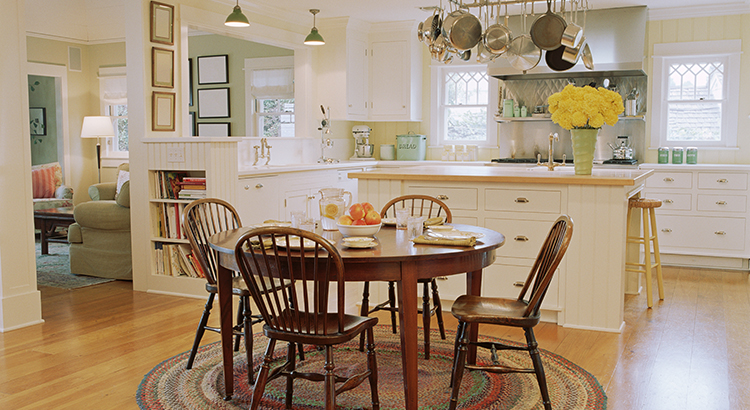 Even though activity in the housing market has slowed from the frenzy we saw over a year ago, today's low supply of homes for sale is still a sellers' market.
March 29, 2023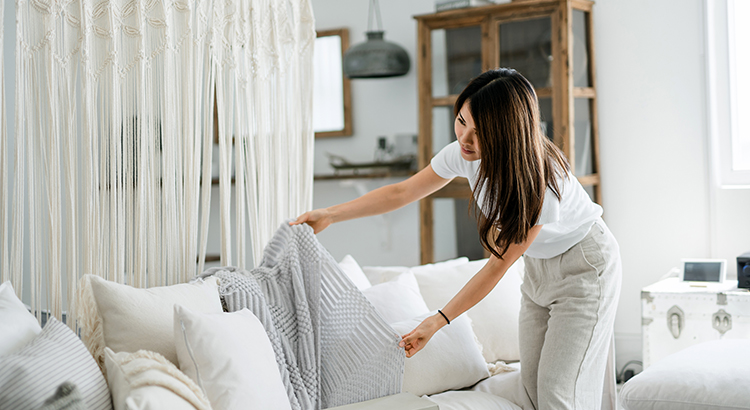 Spring has arrived, and that means more and more people are getting their homes ready to sell.
What Our Clients are Saying!
Professionalism, Quality, Responsiveness, Value
When we decided to sell our house, Frank shared with us his insights into the local market place which we found to be very useful. In particular, he included other parts of Chapel Hill that some realtors may not have considered. He provided very good tips on how to stage the house for sale. Frank is very meticulous in that nothing escapes his notice. He goes to great lengths to explain every detail regarding the marketing & sales process. He brought in a professional videographer to present the house in the very best light – even with its own web page. in addition, during this pandemic, he always made it a priority to ensure safety and we felt safe showing our house. What we love the most is he has been very realistic with us regarding how we should value our house. We truly felt he sincerely was looking out for our best interest. As a result, the sale of our house went as smoothly as one could have hoped for. We highly recommend Frank as an excellent Real Estate Professional.
Rose Montgomery 12/1/2020
I highly recommend Frank as a real estate agent.
Working with Frank to prepare, pack, and sell our home was a tremendous bonus in achieving our goal. He was knowledgeable, tackled jobs that were beyond his role as an agent, and thoughtfully and gracefully assisted us when we dealt with each facet of the selling process. I would highly recommend Frank as a real estate agent. He was a pleasure to work with.
Dick & Eileen Belanger
Awesome person to work with!
Frank was an awesome person to work with! He helped us with moving our family over 500 miles to our new home. I would recommend him for all your real estate needs.
Kerry and Noel Smith
Kerry and Noel Smith
Hard Working, Knowledgeable, Responsive!
Frank is a joy to work with. He willingly offers his help to meet all of your real estate needs. At the same time
he is hard working, knowledgeable, responsive, and a good negotiator who looks out for your best interests. Frank is
friendly, persevering, observant, attentive to detail, follows through, and is always willing to share his insights..
When we first met Frank, we were experiencing a very stressful time as we were moving across the country, looking
for a place to build a house, quickly trying to locate a temporary rental with very specific requirements, and
beginning to design our new home. Frank was understanding of our needs, very responsive, and brought a sense of
calmness to our interactions. He is also very knowledgeable about the community and likes to bring people together,
which was so helpful to newcomers like us. He continues to be a friend. We wholeheartedly recommend Frank!
Mary Ann and Ron Welding
Mary Ann and Ron Welding
Made Move to NC Fun, Exciting, and Successful
Moving from CT to NC was a big step towards our families future. Packing, selling the current home, and looking for a new NC home, was extremely stressful. Frank took a lot of the burden of house hunting in NC off our shoulders. He got to know us personally, our needs, wants, and like to have requirements for a new home. Frank did not waste our time with homes that did not fill these requirements. When visiting a home, Frank's keen eye looked for quality workmanship, issues that would need immediate attention or future concern, and the homes functionality. When we selected a home, Frank helped with the walk through process to ensure there were no surprises. Frank's attention to detail and experience went a long way to making our move to NC fun, exciting, and successful. Highly recommend Frank Niwinski for all your NC real estate needs.
08/18/2020 – eargentasr
eargentasr
Beyond the Call of Duty!
Frank is an exceptional realtor. He went way beyond the call of duty to help us buy a new home. On a daily basis, Frank demonstrated a total commitment to assisting us with the entire home buying process. Frank clearly loves homes, loves his job and loves people! He is very good at what he does, and shows an unsurpassed commitment to helping his clients throughout the real estate transaction.
12/02/2018 – immel4
Immel4
We couldn't recommend Frank more!
We had a very small time frame to get our home listed and sold. This was no easy feat for a family with 3 young children. However, Frank was able to provide us with a professional, yet easy going service, and we were able to get our home sold so quickly we did not have to constantly worry about keeping the house clean for showings. We couldn't recommend Frank more! Buy – On buying a home, we had a custom new construction house in mind and Frank was able to provide his expert services from time of offer to the final walkthrough where he spotted fixes and touch-ups for the builder to do prior to our closing.
08/13/2018 – Kim Family
Kim Family
Beyond Our Expectations!
Frank was beyond what our expectations were in purchasing our new home. Our transaction was from 2500 miles away and Frank literally took over our transaction from start to finish in making sure home inspection was done to our complete satisfaction. With his insight and knowledge our purchase went extremely smooth. Frank went over and beyond our expectations.
03/25/2019 – Jerry and Karen
Jerry and Karen
We Know Frank Had Our Best Interest In Mind
Frank helped us purchase a second home in Chapel Hill in March 2018. Frank patiently showed us several different communities and homes in the area. During that process, he proved himself to be knowledgeable and thorough. Once we were ready to make an offer, he negotiated diligently and advocated on our behalf. Frank was always available to answer our questions, kept us informed and updated throughout the process. We know that Frank always had our best interest in mind, and we trusted him fully to advise and guide us through the buying process. We are so pleased with our purchase, and our experience working with Frank.
04/09/2018 – Leone
Leone
Buyer
Frank is Excellent
Frank is excellent. He worked really hard to help me find what I was looking for in the market. The whole process went smoothly, and Frank was great to work with.
05/09/2019- S. Immelman
S. Immelman
Buyer